€14,000 AVAILABLE WEEKLY - HURRY AND TAKE PART!
---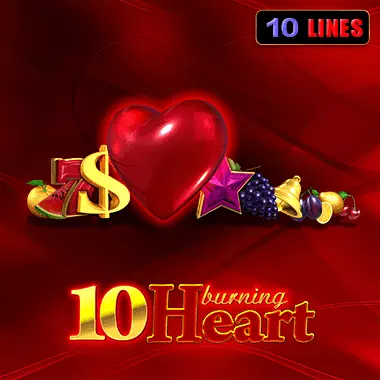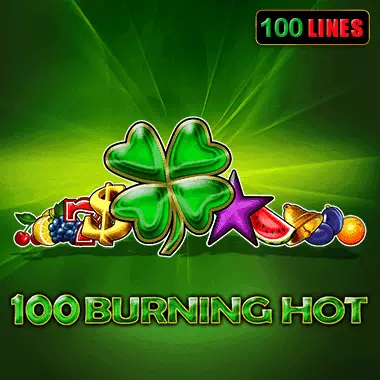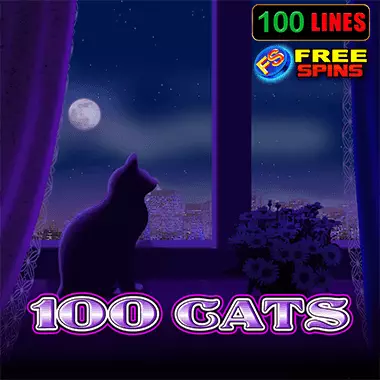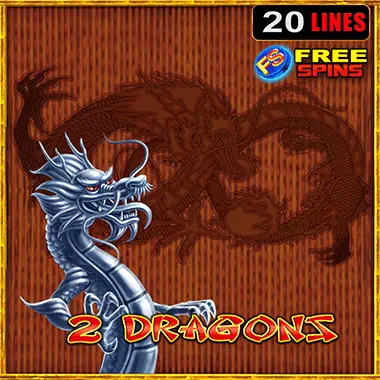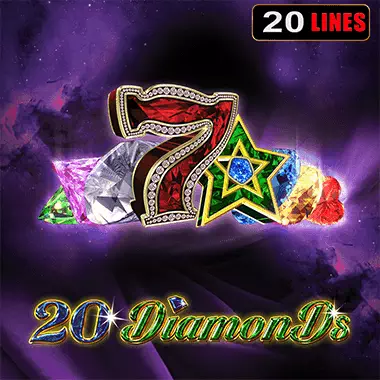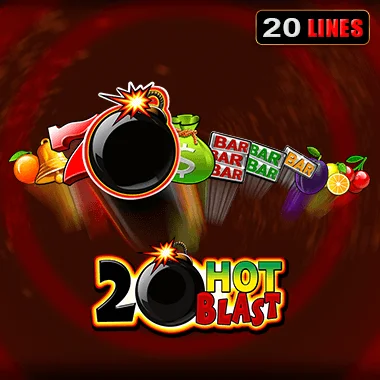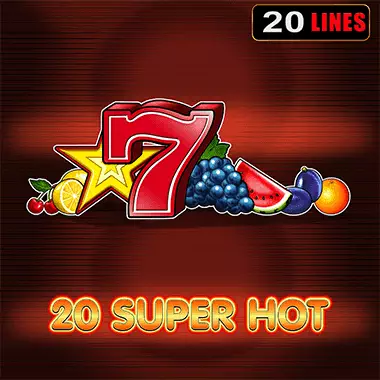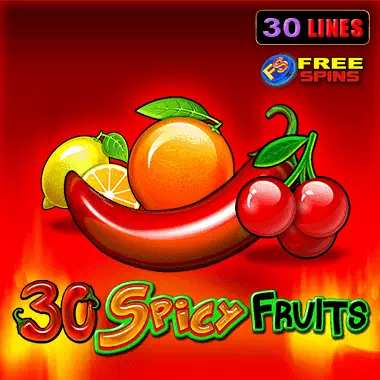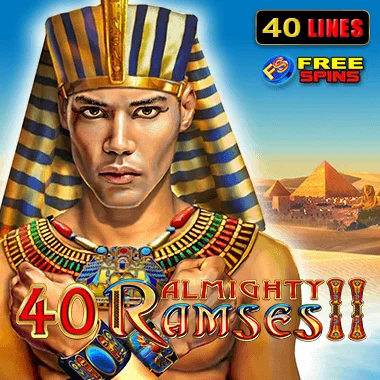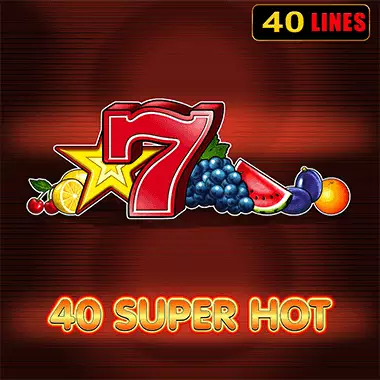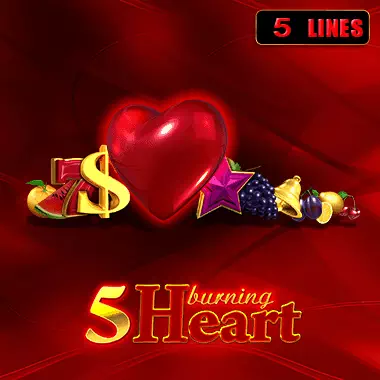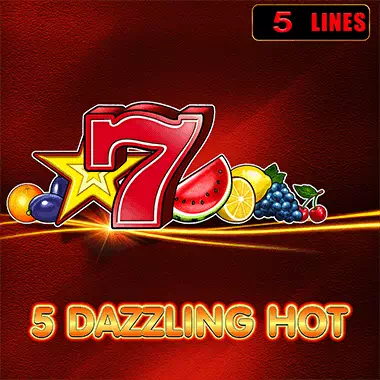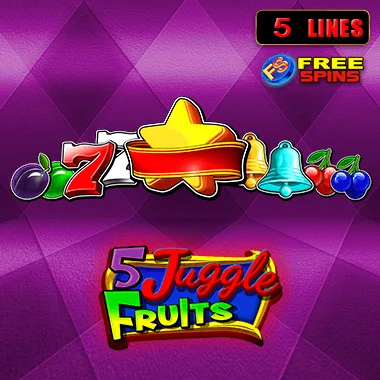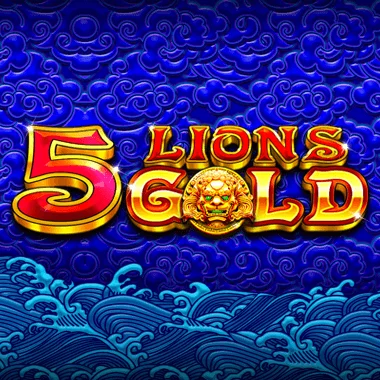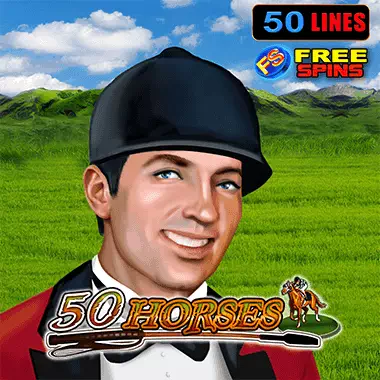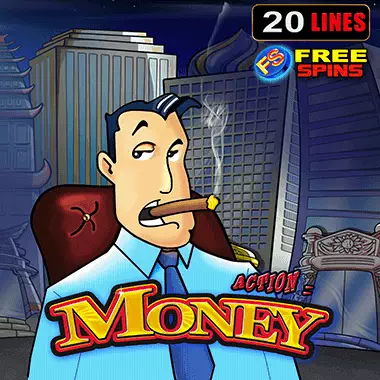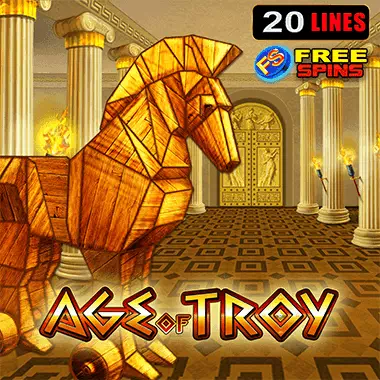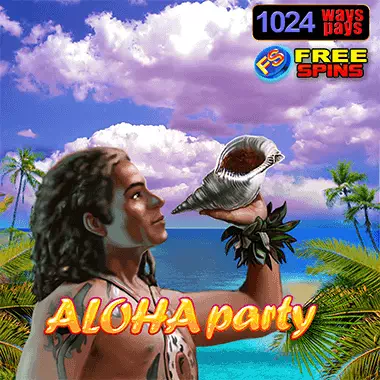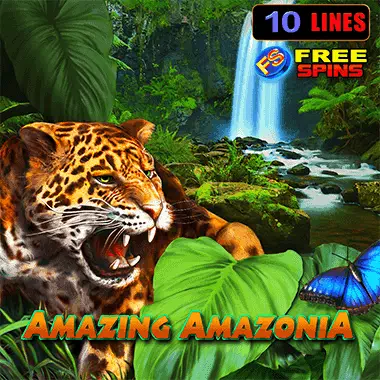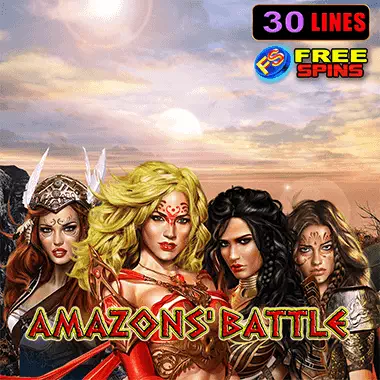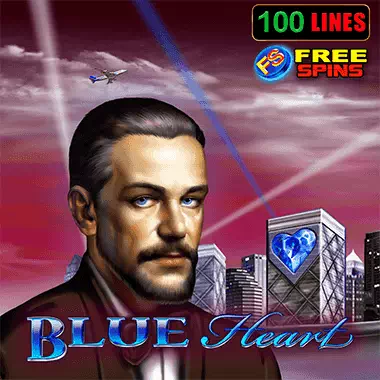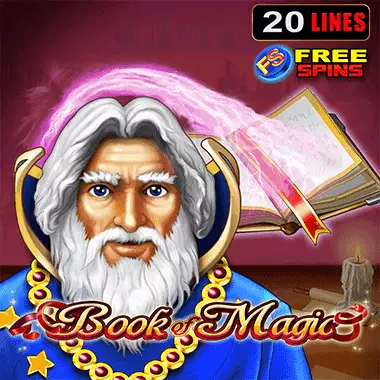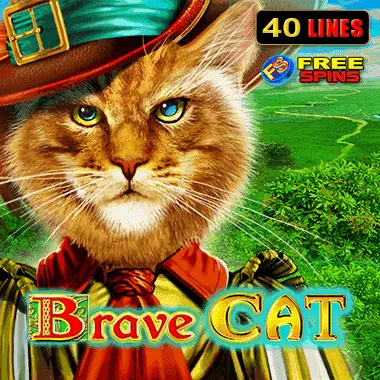 I am a new player, who has just registered on Spinia.com. Why should I play jackpot slots online?
Our dear new user, we can reassure you that you are in top company!
Why? Well, let us just start by saying that we offer one of the best selections of progressive jackpot slots online. If you look at other providers, they tend to restrict your choices. They will only give you a handful of options, especially when it comes to jackpot slots. Spinia is different: we have really opened up our selection, just to make sure that you get a premium experience. Without having to wait or pay extra!
Right from day one, our platform has made it clear that it wants to open up the online casino to a wider group of people. Everyone should get their chance to put a spin on the top progressive slots, available on the market today!
But we should take things step by step. If you are a new player, then slots are a great place to start! This is your chance to get familiarized with the online casino and all its features. On Spinia.com, you will find a whole host of different slot games. Many of them include different types of animations, videos or advanced in-play features. But you should not be put off by technology. In all fairness, their gameplay is designed to ease your transition online.
The same could be said about new jackpot slots. Their interactive features are actually very helpful to get the gist of the game, as well as different functions, available through our platform. We do not normally say this, but the more advanced, sophisticated options might be easier to grasp. Particularly at the beginning, when you are not quite sure of what to do.
What is holding you back? Try some of the best new casino progressive slots right now. And if you are still unsure, read on. We will go through some of the key features, further down below. There is no reason to give into confusion, especially at this stage.
What are some of the extra features, available on Spinia.com? I am interested in new casino slots.
But adding all these features, developers have managed to include tutorials and in-play advice. These are handy tips! Especially if you are playing casino jackpot slots for the first time. There is no reason to steer away from more technologically advanced games. On the contrary. In many cases, they are more self-explanatory. They include more content, which will guide you through the main points of the game.
What we have said so far tells you more about the "slot" part. Now, onto our favorite part, the "jackpot"! We will try to explain it to you in another way. What should you hear or see when you come across the word "jackpot"? A potential big win, which is available for all players, registered on our platform. Top jackpot slots are cumulative prizes, which go into thousands of American dollars or euros. What is the minimum you can expect?
Right now, the progressive slots begin with five digit figures. And is just the weekly offer, currently available on Spinia.com!
We digress: you see, there are numerous reasons to play jackpot slots. So far we have mentioned the range of games and the big wins they all promise. But there is so much more, which you can get from putting your bet on our platform. The best way of getting around is to put a spin on it.
Get those reels rolling and you will get the game in no time. There is no real mystery, when it comes to slot games in general. What you see is what you get!
How much can I expect to win from Spinia.com's progressive jackpot slot machines?
We already dropped some hints in the earlier section. But there is no harm in going through them once more!
First of all, Spinia is no different to other casinos. The "jackpot" is basically an industry standard, a flagship offer, which gives you an idea of the big wins, available on our platform. Keep this in mind, when searching for progressive slots online! What are we trying to say? The number that you see on the screen is often representative of what you can get from our platform.
It is a trademark and sure-tell sign about the quality of releases, available from the provider's website. At the time of writing, we are offering a weekly slot challenge, which comes with a 14,000 EUR (€) jackpot! Of course, this is just a temporary offer. It might go up or down, especially if the offer is approaching the end. This is why you should head to Spinia.com now and refresh their page. What is waiting for you, right now?
And that leads us to our next point. The great thing about jackpots is that they offer an interactive element, which makes the entire game more alive! What do we mean? Play against other players and see where you end up on the scoreboard. Who knows, maybe you will end up battling against the leaders? Best online progressive slots add a whole new layer of excitement by adding some real-time competition.
In this way, they are not too dissimilar to challenges or tournaments. Perhaps the only difference here is that the main drive or motivation is a big pot of money! As they say, some do it for fame. Others do it for money.
When it comes to Spinia.com, are all of its jackpot slots the same? What should I know about them?
Broadly-speaking, there are various types of slots, available on Spinia.com. You will be asked to make that choice fairly early on.
The first thing you will see, once you load the site is the banner. The banner will point to the latest jackpot tournament. Usually, it will inform you about the total cash prize available for registered users. It might also tell you when it is due to finish or the specific time-frame, when it is taking place. Right underneath, you will find the bar with different online casino progressive slots, available on our platform.
This is where you have to make your decision. The top progressive slots are grouped into new categories. In the bar, you will find new, popular, video, classic or jackpot slots, which will come in that precise order. Each category has their own symbol. For example? Classic slots have a bundle of cherries. You might recognize the icon from the old-school slot machines. Video slots are marked by a film camera, mounted on a tripod. You get the idea.
You should be able to find them straight away. If that does not help, you always can "funnel" your options through the filter. You will find it on the right hand side. Alternatively, there is the free text option as well. Just type in what you are looking for! You will be able to browse through Spinia's comprehensive back catalog of slot releases, all within seconds.
The search options are here to help you to navigate through the diverse online casino jackpot slots, offered by Spinia today. Did we already mention that we are extremely proud of our diverse range of brand new releases?
Now, is your chance to play progressive slots online!
But are there any jackpot slots, which you would recommend on Spinia.com? Any top progressive slots?
To answer this specific question, we would need to know a little bit more about your player preferences. What kind of games are you into?
What brings you pleasure or joy, when you turn to play jackpot slots? We will nevertheless try our best to give a short overview of premium releases, which are up and running on Spinia.com. Some of them are divided into themes. Are you a fantasy geek, who follows every episode of the Game of Thrones, which appears on your streaming platform? Well, you are in luck. Some of the slot games, temporarily eligible for the jackpot draw on TV series and other elements of pop culture.
To find out about the featured game or "release of the month", head to Spinia.com right now! Click on the "jackpot slots" section and you will get the up-to-date information straight away. The featured game has its own reserved space, roughly half-way through the middle. You will not miss its colorful banner. Just scroll down, you will see what we mean. We recommend that you log in regularly, to catch up with the most recent news.
Do not be surprised if the featured game changes, since you last visited our platform. One of the great things about the best new casino progressive slots is that nothing is set in stone. Things are dynamic and change all of the time. This really adds to the excitement! A real-life casino is like a kaleidoscope, the situation might turn your luck around, all in a split of a second. It might create an entirely new set of circumstances.
But are they really in your favor? Take a spin now, to see where they take you!
I would like to play jackpot slots from NetEnt, my favorite studio. Can I do this on Spinia.com?
We would love to help you out, but we do not actually set the rules for jackpot games. But in all likelihood, the eligible releases will include premium providers of online casino games. Such as NetEnt, BetSoft, Endorphina or Pragmatic Play.
It is no secret that online casino progressive slots, offered by our platform only come from renowned developer studios. Spinia does not settle for second best. This is the pledge, we make to you, our dear customer. When you log in, you can expect seamless integration and real-life player experience. This is why you should not worry about the developer, when selecting a game from Spinia's vast back catalog of slot releases.
All games go through rigorous quality control before they are released.
And as a provider of the best jackpot slots online, our platform is pretty unapologetic about only working with trustworthy developers. We are well-aware of the fact that substandard releases might do a lot of damage to its reputation. What is more, malfunctioning software is prone to hacker attacks and puts the entire community at risk. As a leading online casino, we definitely do not want to go there!
In other words, whatever progressive slot casino game you choose, you can be sure about its quality! In case you have never heard of the developer studio before, you can scroll far down to the footer. You can get a link, which will take you directly to their website. You will be able to learn more about their main attributes straight away.
Now, just see what is out there for you. Put a spin on it! The best thing about slot games is that you do not have to wait. There is no reason for glitches or delays. You can just give a go, whenever you like. Anytime, anywhere.
How does Spinia.com guarantee my safety, while gambling on the platform?
We understand why you might be worried about the dangers of gambling online. But that should not stop you from playing progressive slots on Spinia.com!
You might have already gathered that our platform cares a lot about the safety and security of its players. In each and every single possible aspect.
We will never leave your real or virtual identity at risk. This is basically one of its operational principles, which it will never sacrifice. When you choose to play some of the best progressive slots online, you will not want to worry about someone hacking into your account. You want to be sure that you can trust our platform. We understand why you might be hesitant to give out your card details or home address.
None of us would like to lose this information to fraudsters. What is more, most players like to keep it low key or confidential. What you do online is no one else's business. Spinia knows this very well. This is why it has invested thousands, if not millions to create a digitally-enhanced security system. What is there to guarantee your safety?
First of all, there is Spinia's gambling license from the Malta Gambling Authority. As an entity, which operates from the European Union, it abides by some of the highest standards, found anywhere in the world. In other words, its automated or computer-generated progressive jackpot slot machines come under a lot of scrutiny, before they are allowed into the market. Secondly, Spinia only works with leading e-wallets and issuers, such as VISA, MasterCard and Maestro.
You can be 100% sure that your payment information is secure. We have put all the effort to ensure that its website complies with all the latest security features.
This guarantees that all the information, which you supply to Spinia.com is in safe hands. It is not something that just applies to payment details and settling your transactions online. We are also well-aware of identity theft and the dangers posed by your personal data, leaking into another server. By encrypting key elements of the website, including your player or user account area, you can be certain that your details are absolutely safe.
Our message is simple: try out the best new casino progressive slots in total peace and tranquility! There is nothing that should trouble your mind. As we have outlined in great detail above, your money and personal details are secure with Spinia.com.
I wonder: am I eligible to play the best online progressive slots on Spinia.com, from where I live?
This one is a fairly easy one to explain. Although you might have to dig a bit deeper to find out the eligibility criteria for your own country.
Unfortunately, we do not make all the rules. This is the hard truth. Some of them stem from local or national legislation, this is why we strongly suggest you can become familiar with our platform's general terms and conditions. Even if you skim-read the section, you will have a good idea of what applies to you. See if you are able to play the best online jackpot slots right now!
If you are still on the page devoted to jackpot slots, scroll down until the very end. You will see the disclaimers. Slightly above, you will see a range of logos. These belong to our trusted trading partners, such as developer studios or different responsible gambling initiatives. If you move an inch above, you will see a bar, with writing in dark gray. This will lead you to all the small print, which includes terms and conditions.
We do not want to stop you from playing your favorite progressive slot jackpot game. Let's make it clear.
Quite the opposite! We want you to enjoy our platform to its fullest, giving you an entire palette of options to choose from. Since its humble beginnings, we have always worked hard to enhance user experience. In every possible sense. Time after time, it has listened to the online gambling community, taking its feedback on board. If you ever decide to play jackpot slots, you will see that they are put together by someone with a clear passion for the game.
Having said that, you must remember that Spinia.com is legally obliged to stick to the rules. We are a fully licensed, regulated provider, which strives for maximum user safety and security. We will never want to put your well-being on the line, especially for a quick profit.
Do I need to do anything else to play the best gambling jackpot slots online on Spinia.com?
We gather that you are asking about any extra verification, on top of what you went through when you set up your account with Spinia.com.
We said it before and we will say it again. Spinia.com puts all the effort into ensuring your full safety and security. This is why your user account needs to be verified, before you start playing with real money. This is an important step, which helps to cut down on fraudulent or under-aged gambling.
Having said that, this is something that you do only once. If you have a verified account, you are all set up and ready to go! Play the best casino jackpot slots online now. The world is your oyster! With a ID-verified account, you have a whole universe in front of you. Select any jackpot games that appeal to you. At this point, remember that you can only have one user account in your name.
Any duplicates, or attempts to get around this rule, might result in you being banned from our platform. After all, our platform reserves the right to suspend or delete your account at any point, if it has some grounds for suspicion. But treat it as a gentle reminder. Just concentrate on playing those jackpot slots!
In all likelihood, you will not get into any trouble. Our highly-qualified customer relations team will sort out any issues in no time. Did we mention that they are at your disposal, 24 hours a day, 7 days a week? This is what we call a premium service. If you are ever in any doubt, you can always fall back on the live chat option. One of Spinia's representatives will surely clarify your question!
Accessibility and user-friendly interface is one of our stronger points. Without taking any of the limelight away from some of the best online jackpot slots, available on its platform.
What are the things, which you should keep in mind when playing progressive slots on Spinia.com?
Are you just a curious new player, trying to get your feet wet?
Do you want to see some of the best progressive slots online, available on the market today? Well, then look no further. We have actually prepared a whole sub-section, which will guide you through some of its top rated releases! There is absolutely no reason to feel confused or overwhelmed. It will show you the A to Z, even if you have never come across a real-life slot machine, in your entire life. It will explain the basics, giving you a number of options to choose from
There is one thing, which comes right through this set of frequently asked questions ("FAQs"). Jackpot is simply a byline for collective cash prize. There is not much else to it, other than the special rules! Of course, each jackpot involves an element of challenge. But at the end of the day, it is about the pool of money, which gathers all the players. Just choose a progressive slot jackpot game that catches your eye.
Put it this way, new casino slots just add an element of extra thrill or excitement. We recommend that you put a spin, just to test your luck.
What is the final piece of advice, you can give me as experts?
In some ways, jackpot slots are not too different from their cousins, found in ordinary online casinos. The principle is virtually the same.
In essence, what makes them different is the prize money element. But there the rest stays the same. Just watch those reels spin! Pay close attention to the different elements and symbols, especially as they form winning combinations. Can you tell your scatters apart from the wilds? Our advice is just to sit back and enjoy the game.
Put it this way, the defining feature of progressive slots comes down to what is at stake. The rest remains the same. Do you need an extra introduction to how to play slot games? Learn how to trust your instinct and select a game, which gives you an extra edge. Then you are half-way to success. But we are here because of Spinia. The truth is that our platform offers some of the best online jackpots slots on the market.
Almost all of its online casino jackpot slots, which you can find on our platform come from world-renowned developer studios. NetEnt, iSoftBet, Endorphina and Pragmatic Play have all shared their releases with Spinia, on one condition. That they are available to the widest group of players possible!
Today, we can definitely say that the dedicated team of developers has kept their word. When it comes to online casino progressive slots, the site is definitely one of the leaders! Not only in one country, but across the whole globe.
What are you waiting for? Try your luck now! Spinia.com is a trusted platform, which has accrued a loyal following, bringing players from all corners of the world.